It was still raining as I left the next morning, but I like walking in the rain as it's cool and quiet. 19km day.
Walking north from Oia in the rain.
The way is mostly tracks and quiet roads on the way to Baiona.
This waymarker was decorated by pilgrims with memorial stones.
The path is wooded in sections into Baiona.
On the route into Baiona, the way passes the Colexiata de Santa María de Baiona.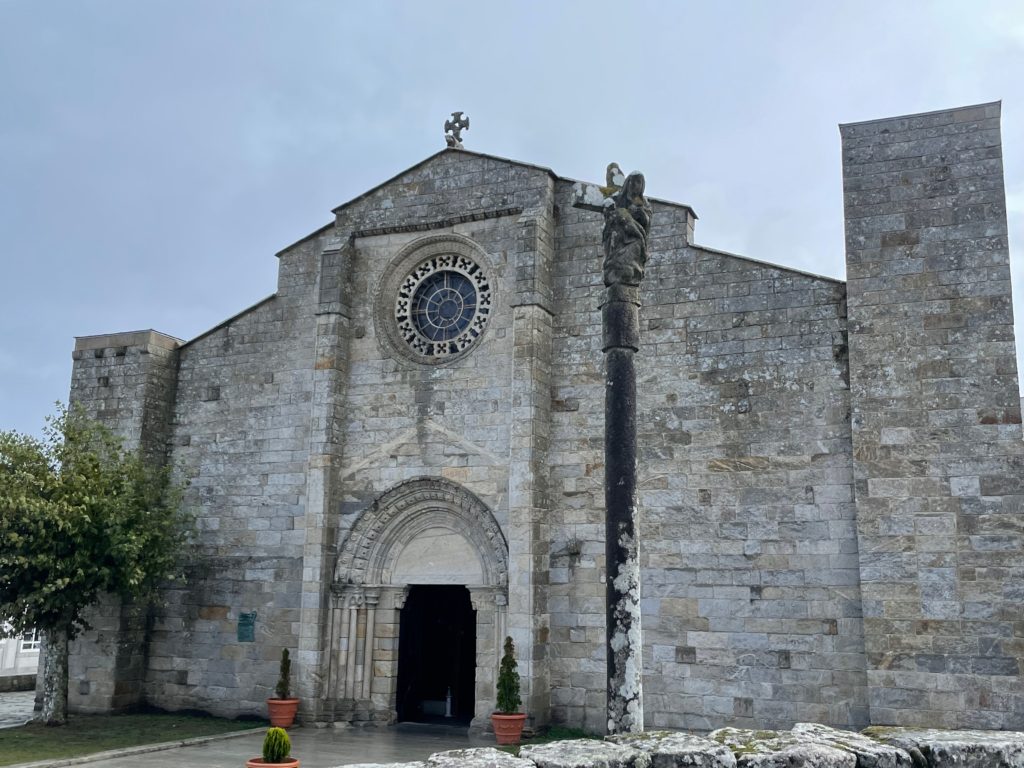 I love ecclesiastical architecture — it's part of why I enjoy pilgrimage routes as they encompass so many beautiful churches.
The stations of the cross had some interesting features, including these burning sinners.
Looking up to the candelabra.
Jesus in the tomb. I always find this style of shrine to be quite creepy with the wax figure inside.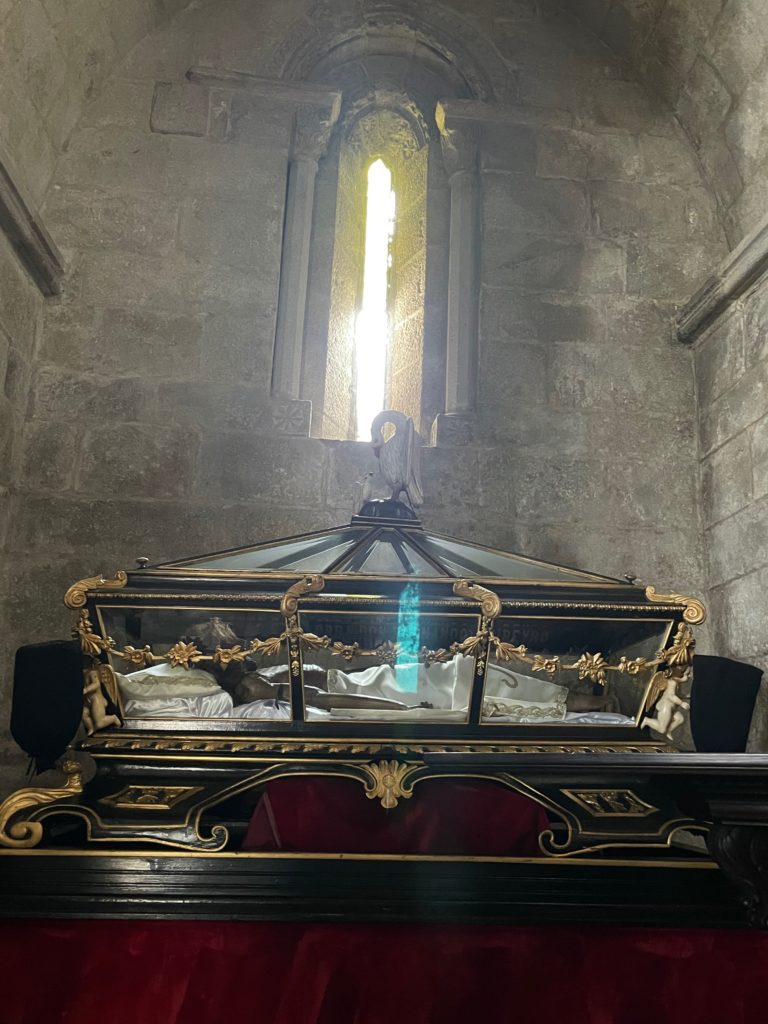 There are the usual waymarkers on the walls of the streets, but also some inset into the pavement. You can see that my boots are almost dry from the previous rain.
Baiona is a much bigger town with a lot of facilities and a lovely waterfront area with restaurants, a pharmacy, and all the usual facilities.
Continue the Camino journey: Baiona to Vigo, Spain
Accommodation: I stayed at the Hotel Pazo de Mendoza, which was excellent and they have a great restaurant downstairs. I left before dawn so didn't have breakfast but the room was lovely and had a kettle, which is rare in Portugal and Spain!
Facilities: Not much in the early stages, but a campsite had a coffee shop and when I arrived in the pouring rain, it was filled with pilgrims getting their fix. But it's not a long walk and Baiona is a bigger town with all facilities.